MS Volga Dream
MS Volga Dream is the only family owned & operated vessel in Russia.
The vessel is carefully designed to combine old world, first-class sailing luxury with modern facilities and up-to-date maritime safety. Extensive two-year refurbishment was completed in 2007.
MS Volga Dream is able to carry up to 100 guests, far fewer than most other river cruise ships. This makes for a delightfully relaxed, family atmosphere aboard.
With 60 crew members, MS Volga Dream has the highest crew-to-passenger ratio among Russian river cruise ships.
MS Volga Dream has 56 cabins, all river facing. The onboard facilities include main restaurant, two bars, Neva lounge with old-style piano, library, fitness center, sauna and souvenir shop.
Deck Plan
As we gently sail Russia's majestic Volga, we know how important it is for guests
to sleep well and in comfort during their travels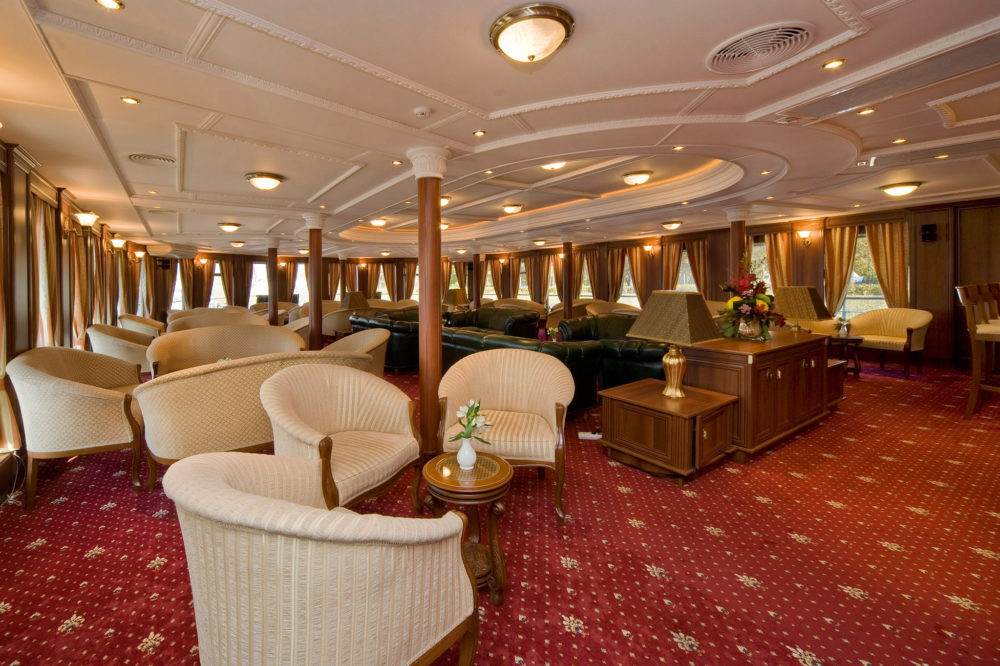 Neva Lounge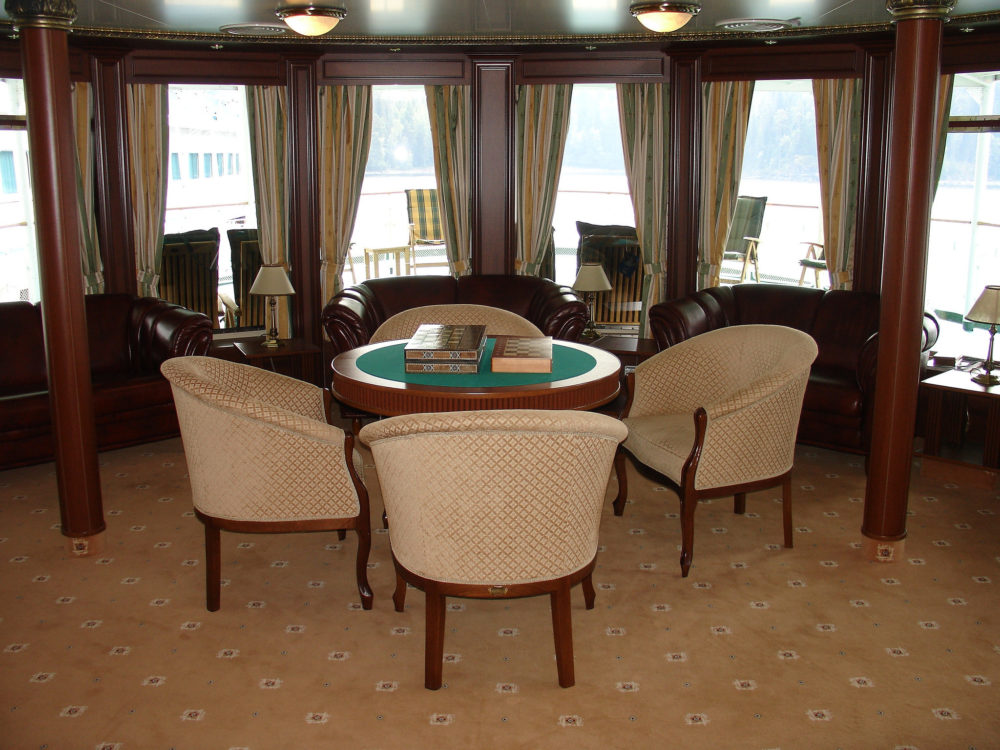 Library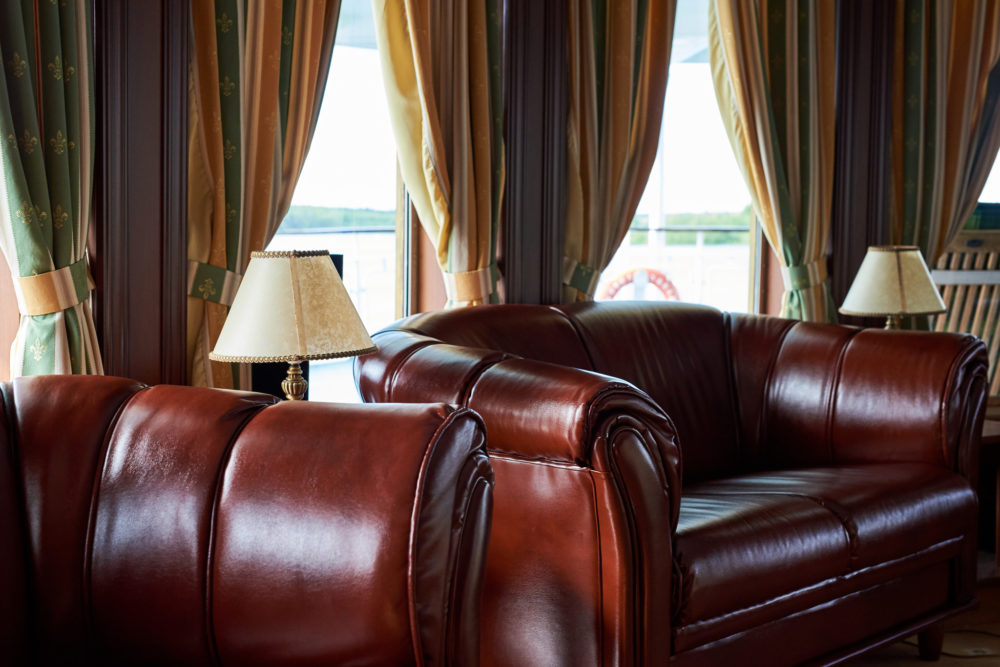 Library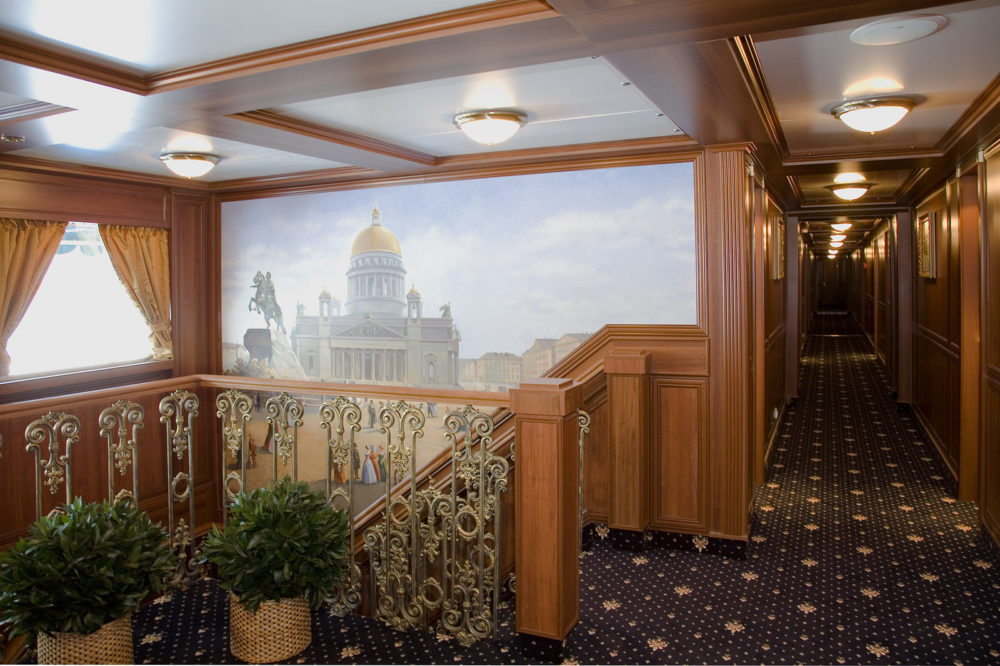 MS Volga Dream interior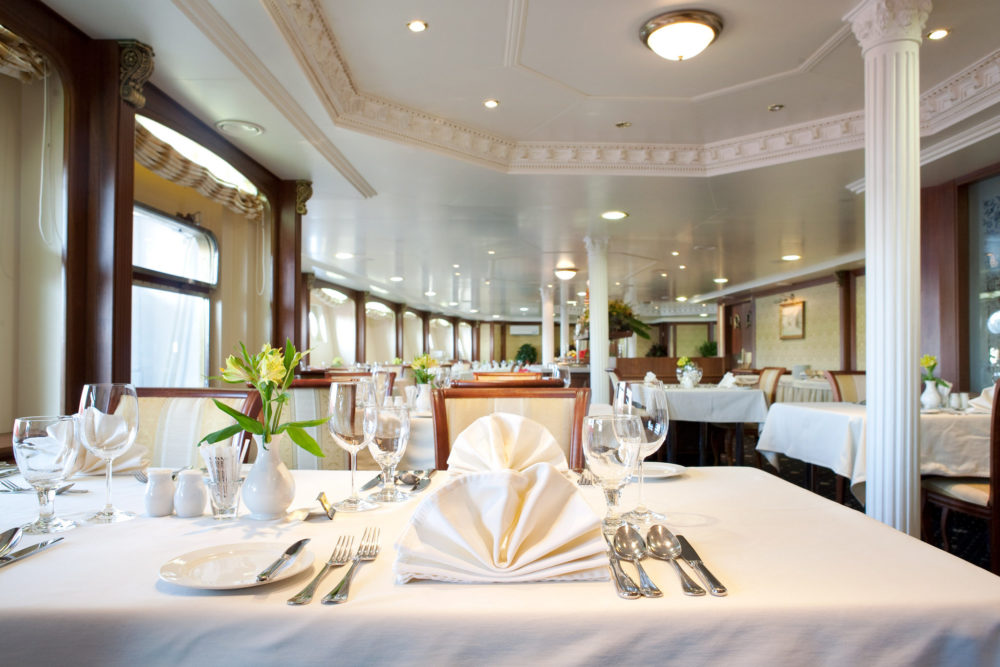 Restaurant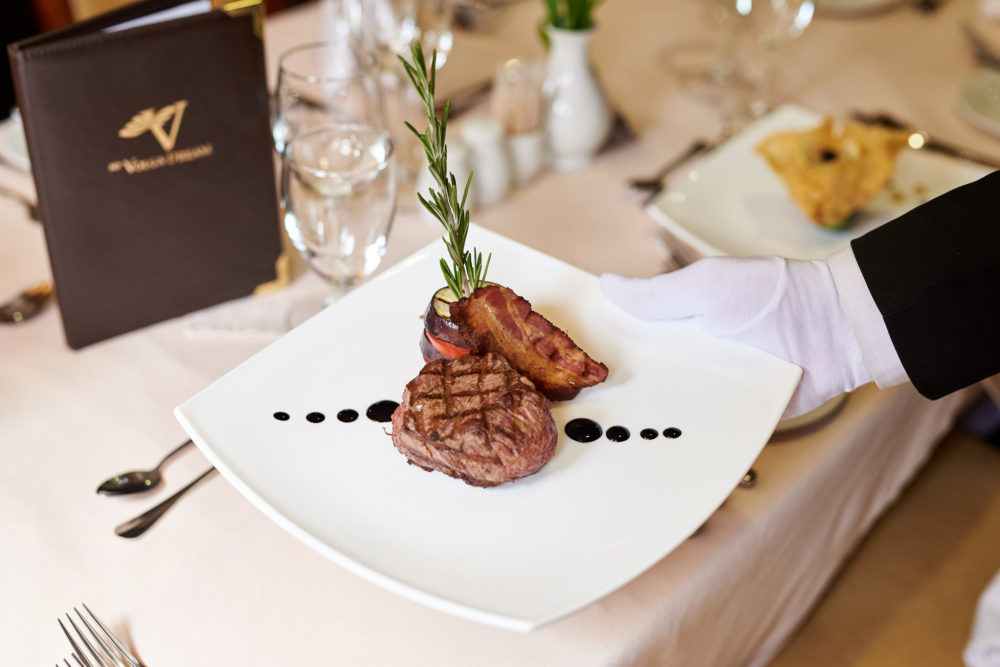 Dining aboard MS Volga Dream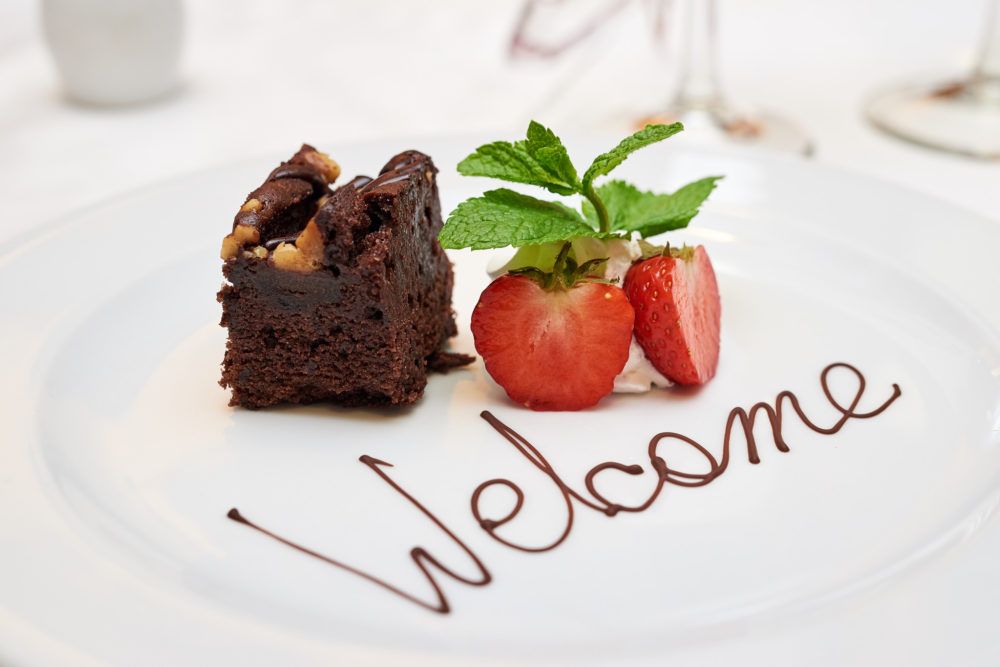 Dining aboard MS Volga Dream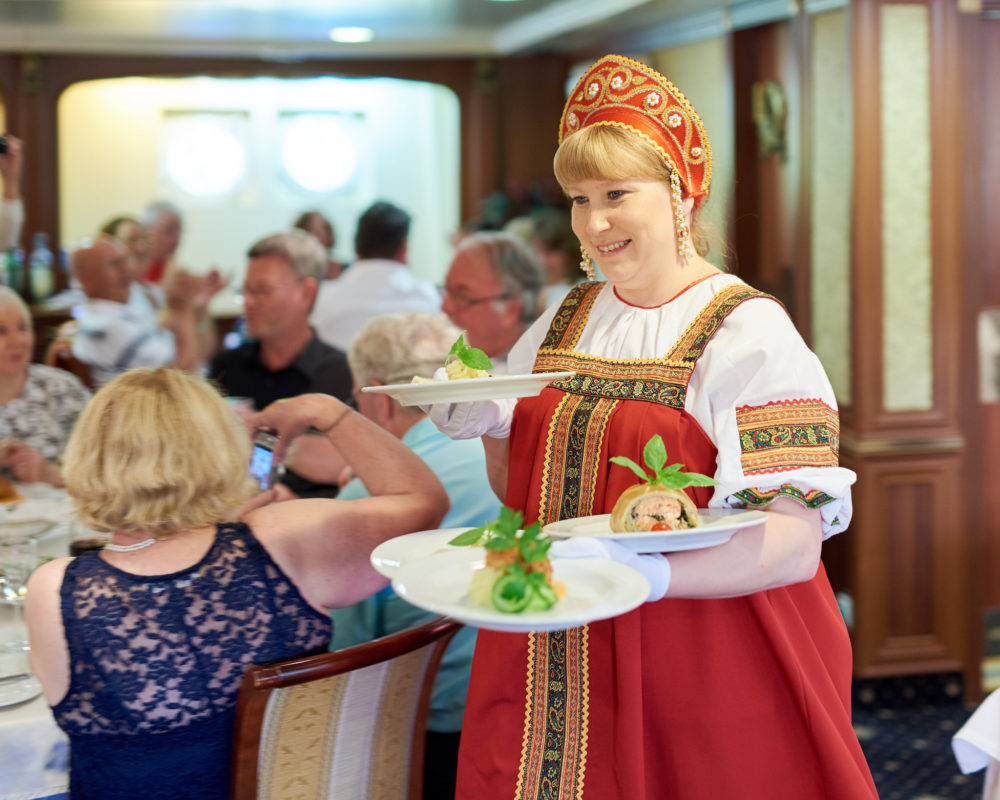 Russian dinner aboard MS Volga Dream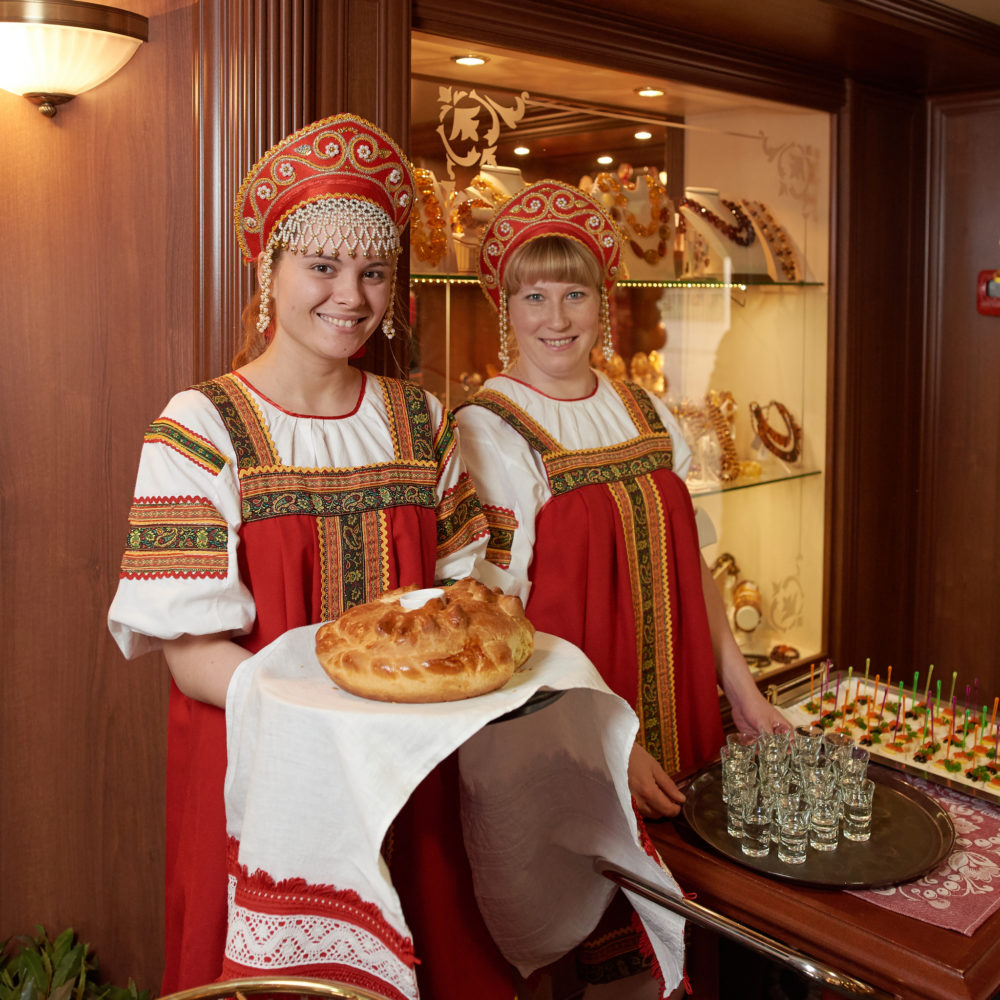 Welcome reception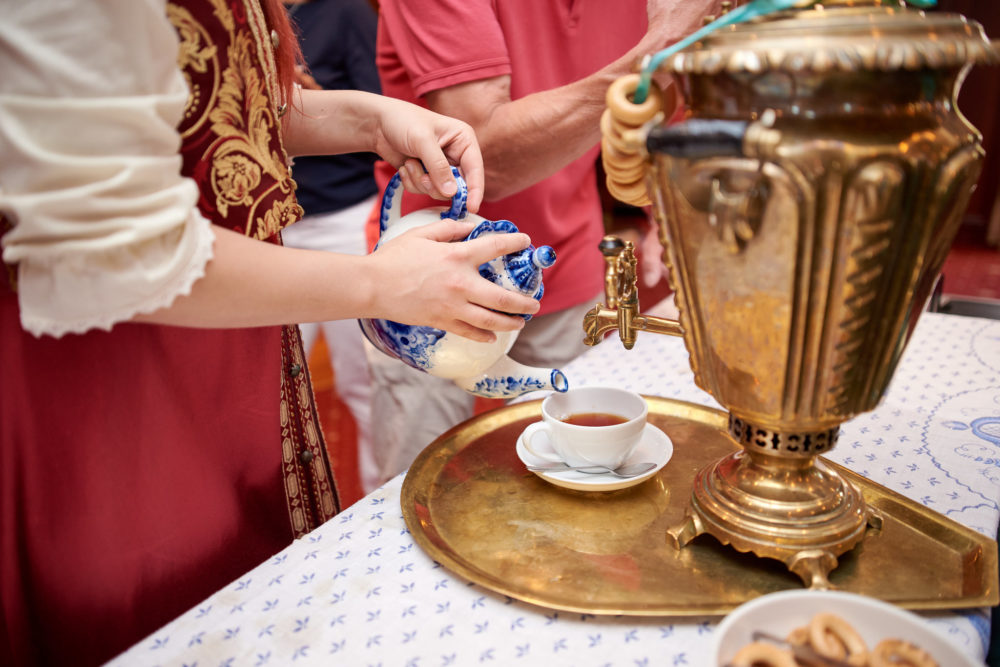 Russian Tea ceremony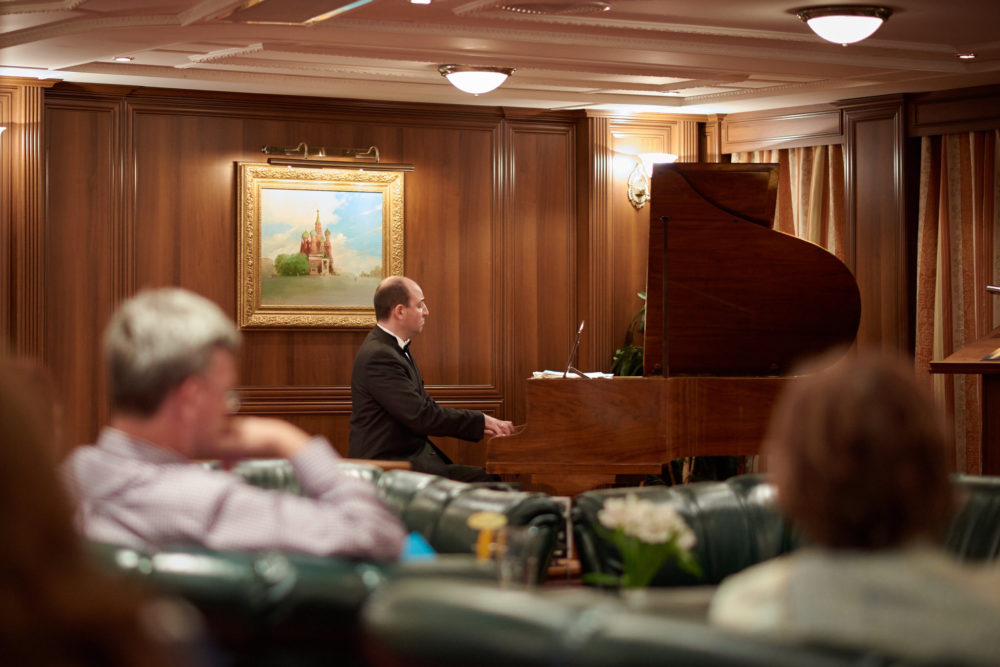 Piano concert in the Neva Lounge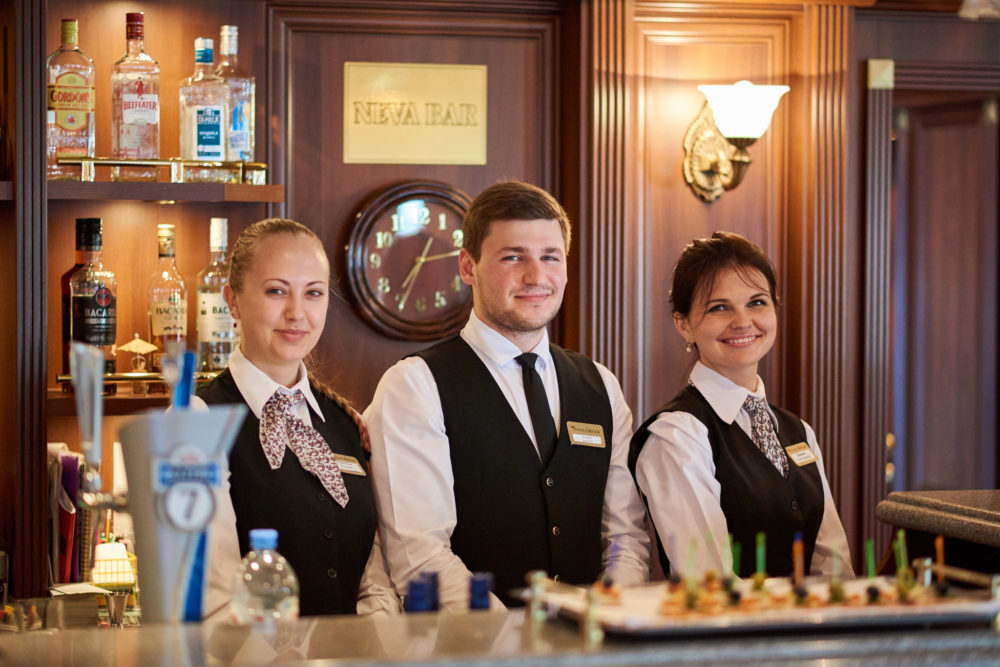 Volga Dream crew members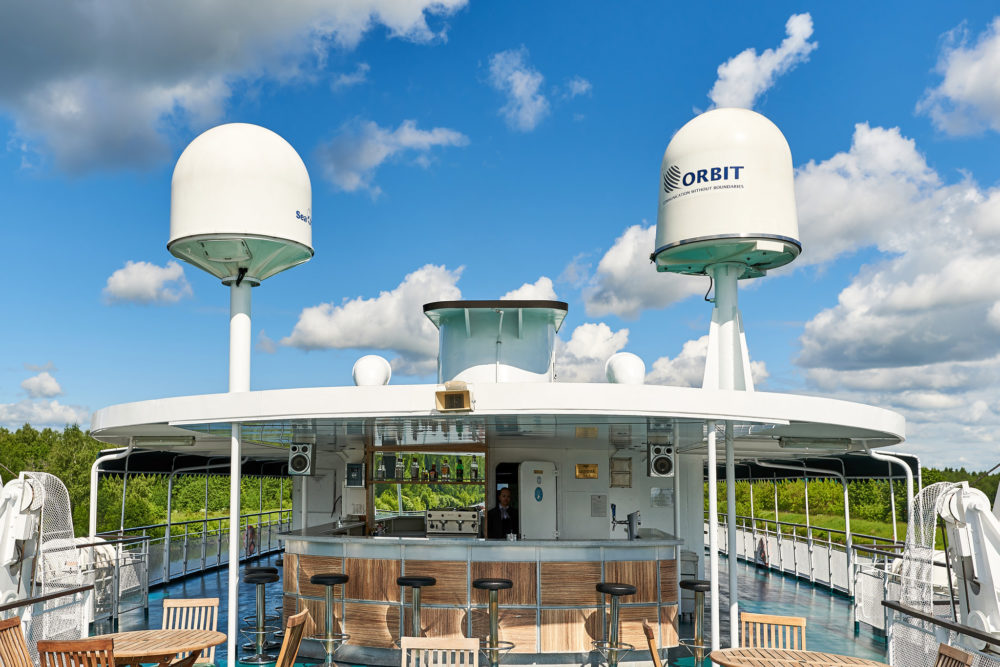 Ladoga Bar on the Sun Deck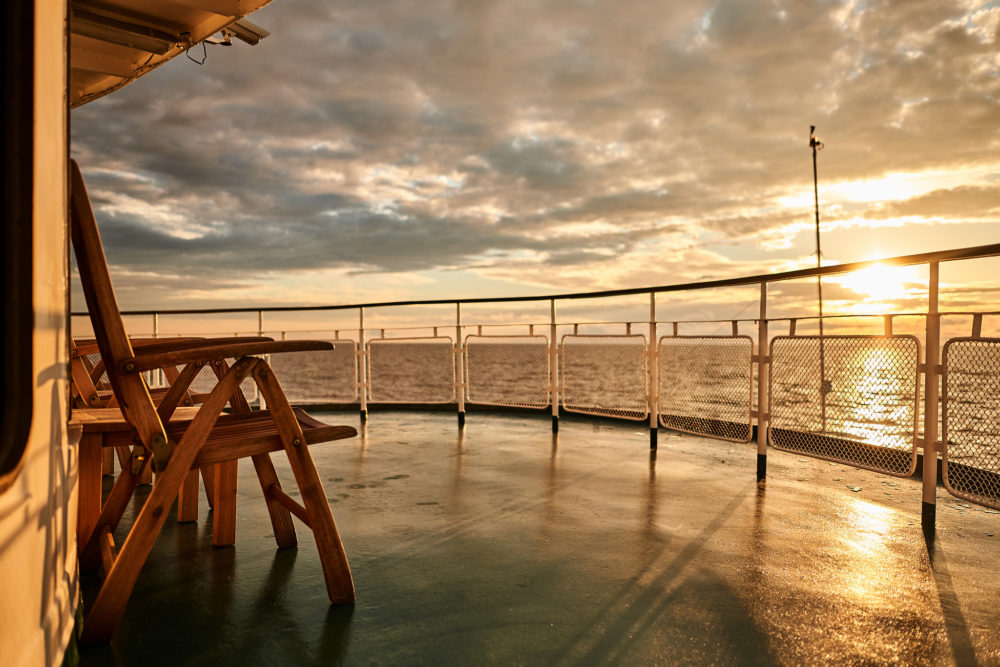 Sun Deck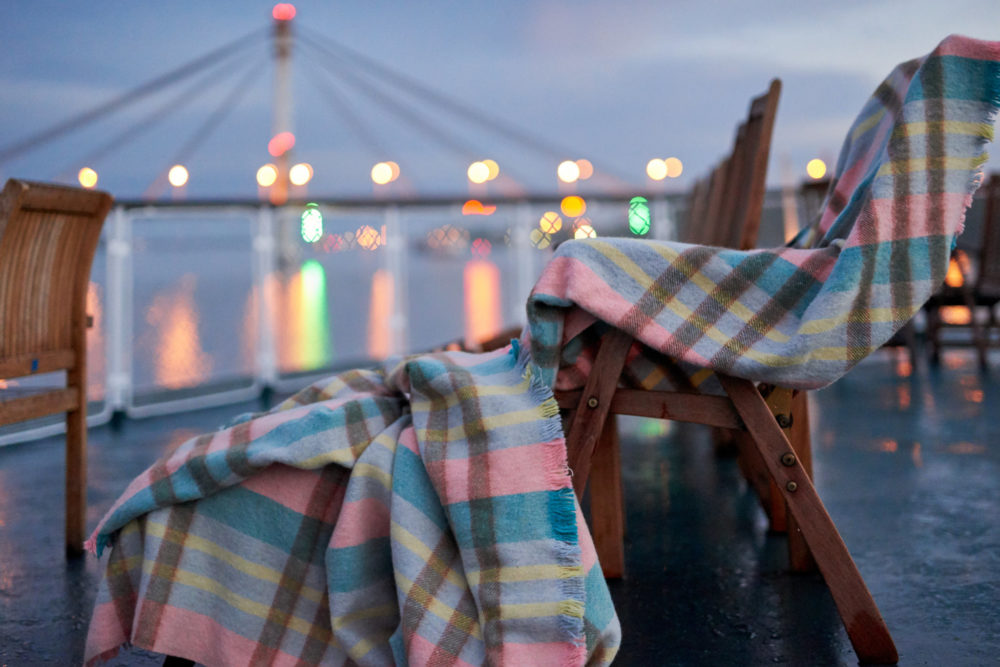 Sun Deck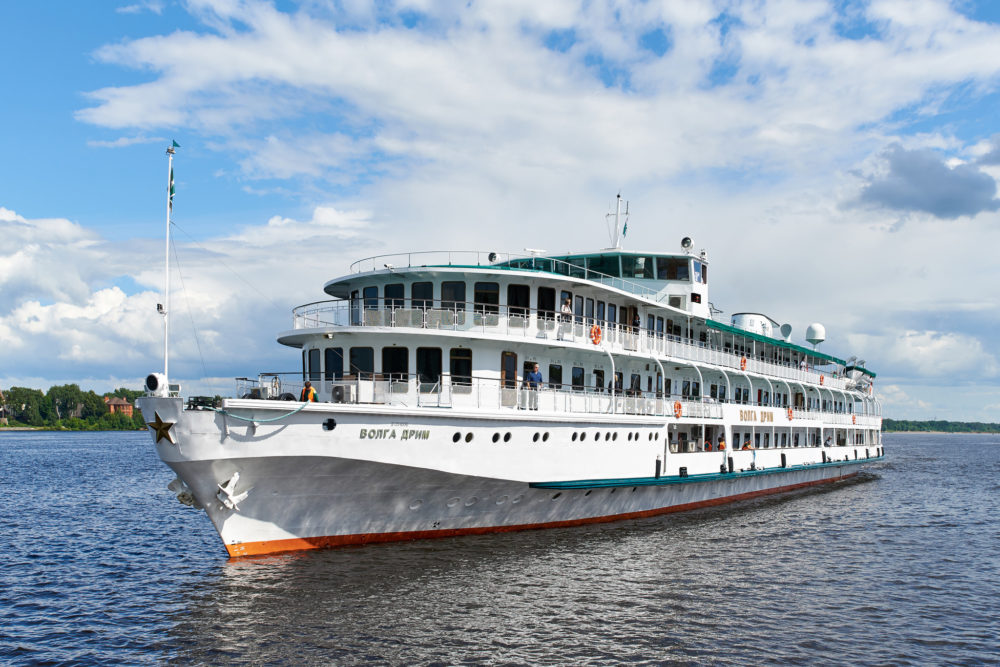 MS Volga Dream
Comfort On Board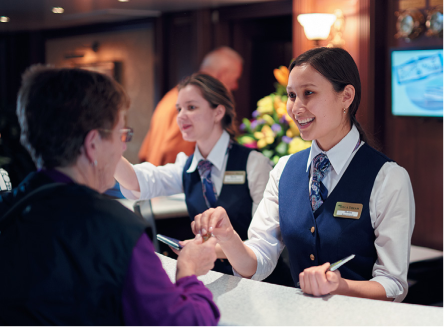 Tailored Service
Volga Dream managers and staff go out of their way to help with special requirements or needs. We encourage guests to tell us in advance of any particular requests to address specific issues such as allergies, dietary or mobility needs. We always try our best to make a guest's stay even more comfortable.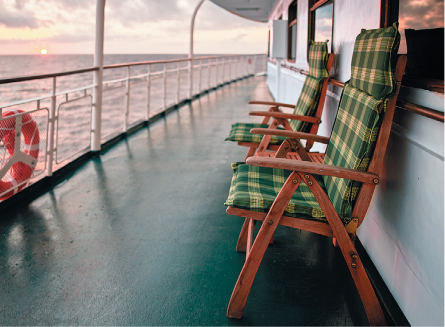 Time and Space
Our ship is designed with comfort in mind and, with only 100 guests, it's never hard to find a quiet spot to sit back and relax. The spacious Sun and Promenade Decks offer plenty of solid teak seating and all-round views of the glorious Russia scenery. There's a library, a lounge, two bars, and sauna.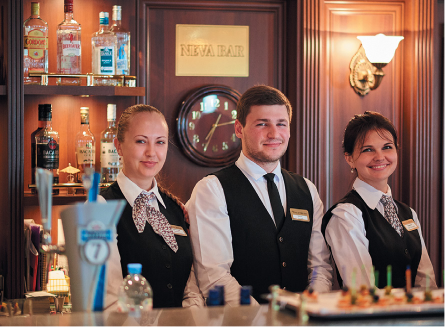 Well-being
We've tried to think of everything to ensure guests are always comfortable and above all safe. That starts with communication and every crew member speaks English. For our guests' peace of mind, there's always a doctor aboard the Volga Dream, the only crew member that we hope never has anything to do!
Activities
Volga Dream guests don't just take a geographical Russia river cruise, there's also plenty of 'hands on' discovery of the rich culture and history.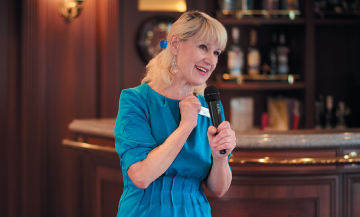 Meet the Professor
Meet the Professor
Ludmila Selezneva, a professor of history and politics, presents a series of lectures shedding light on everything from Gorbachev to Chekhov, Khrushchev to Ivan the Terrible, and post-soviet Russia over the past 20 years.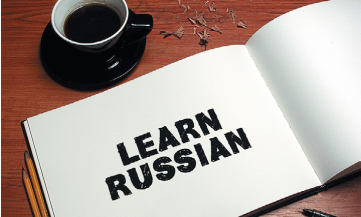 Beginner's Russian
Beginner's Russian
Don't be discouraged by the Russian alphabet, we try to make the optional lessons simple and fun, and it won't be long before you are able to decipher signs to help you on your way.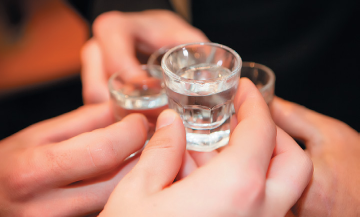 Vodka Tasting
Vodka Tasting
Few people ever realize that vodka can be as diverse and delicate as, for example, fine whiskey. There are many regional variations and flavors. Our expert leads guests through a variety of vodkas. An event guaranteed to raise spirits!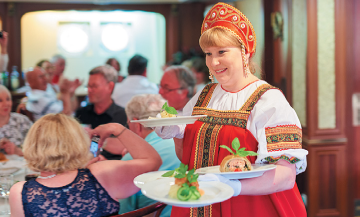 Russian Dining Experience
Russian Dining Experience
Cuisine is seldom the first topic to spring to mind when people think of Russia. The traditional 'Borsh' soup, 'Chicken Kiev', 'Kulebyaka', and delicious pancakes 'blini' are among the favorites on the Russian dining night with Volga Dream!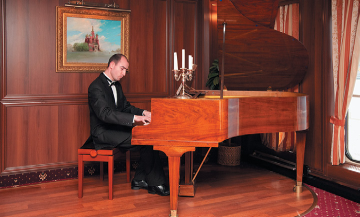 Classical piano
Classical piano
Tchaikovsky and Rakhmaninov are probably Russia's most famous composers. We can think of no better place to hear their music played by a concert pianist than aboard MS Volga Dream as she floats through glorious Russian countryside.
Matryoshka painting
Matryoshka painting
While the iconic nesting dolls aren't actually as ancient as many believe, they have become inextricably linked to Russian culture. During this class learn about traditional painting techniques and create a unique doll to take home.