Moscow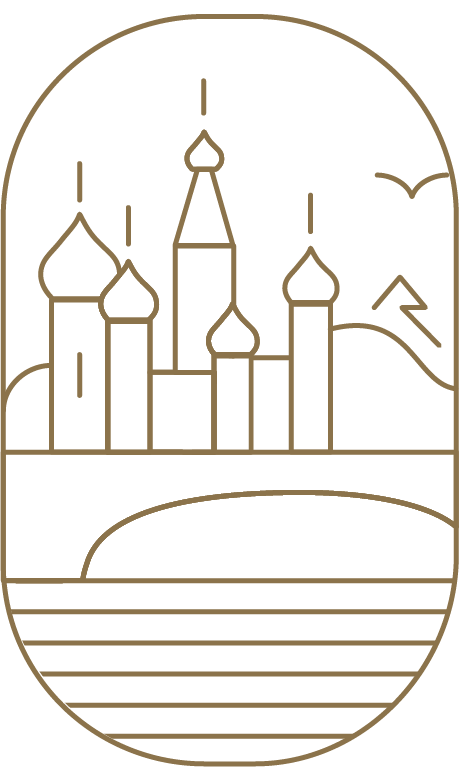 Glorious Moscow is one of the great world cities that really has to be seen. It is home to wide, clean boulevards and streets, spectacular municipal parks and boasts an enviable offering of world-class concerts, theater and entertainment. Moscow is a city of contrasts, history and modernity, tradition and technology, classic and contemporary, all qualities that are readily apparent from the shortest of strolls through the center. A vibrant, creative, yet historic, modern city, Moscow has always been an artistic, political and economic powerhouse. The Volga Dream tours include one of Moscow's luxurious 5-star hotels. Centrally placed, it is the perfect base from which to explore all of the city's grandeur and culture.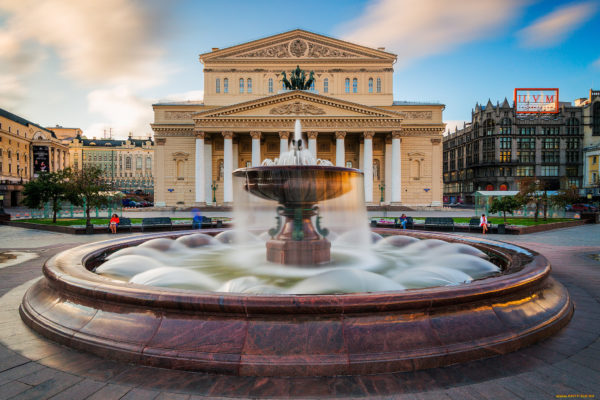 Moscow City Center
Moscow City Center
Moscow boasts unique diversity
of building styles: classic, modern, empire and eclecticism amazingly sit alongside more monumental Stalin's skyscrapers. The Kremlin, Red Square and Bolshoi Theatre are among the key attractions.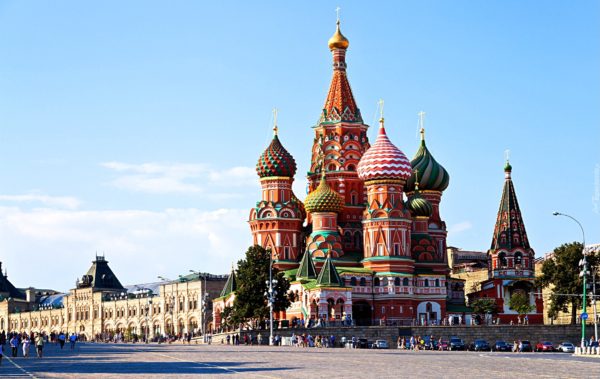 St. Basil's Cathedral
St. Basil's Cathedral
Composed of nine churches, St. Basil's Cathedral has served as a symbol of unifying power since it was completed in the mid 16th-century. Its walls are adorned with beautiful frescoes and icons from the 14th to 19th centuries.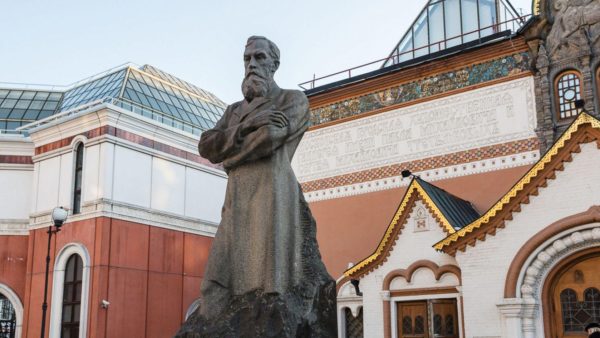 The Tretyakov Gallery
The Tretyakov Gallery
Exclusively dedicated to the very best of Russian artists, the Tretyakov gallery boasts one of the world's finest collections of classical art including a selection of Andrei Rublev's 12th century icons.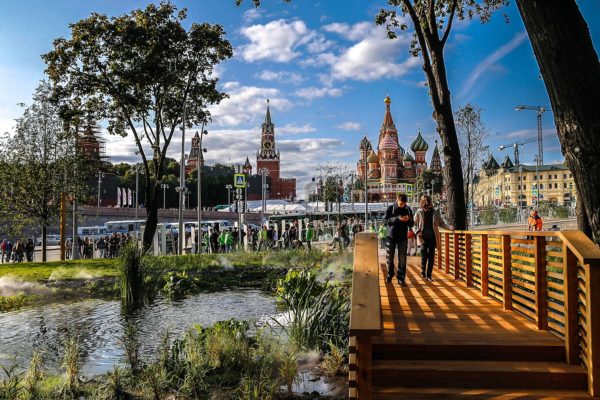 Park Zaryadye
Park Zaryadye
Moscow's first new park since 1958 designed by a consortium of international architects is located a stone's throw from the Kremlin and Red Square. The park's "Soaring Bridge" provides breathtaking views of the city center.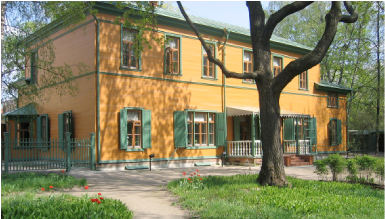 Leo Tolstoy House Museum
Leo Tolstoy House Museum
This genuine house in central Moscow is like stepping back in time to when world-famous writer, Leo Tolstoy lived here with his large family. Visit the room where Tolstoy wrote his epic novels and see artifacts that belonged to the author.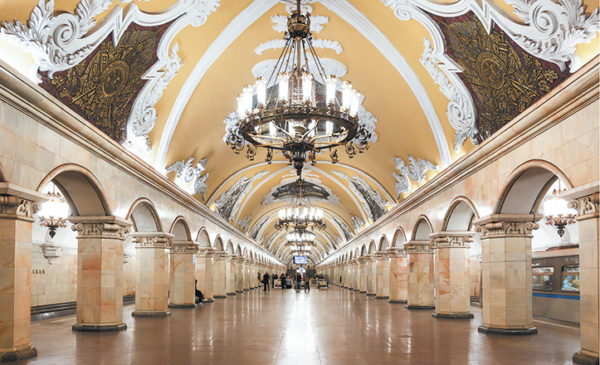 Moscow Metro Tour
Moscow Metro Tour
Russia's new revolutionary leaders wanted to give everyone a taste of the tsars' opulent lifestyle. This was the ideology that inspired the Moscow Metro's famed architectural splendor.
Saint Petersburg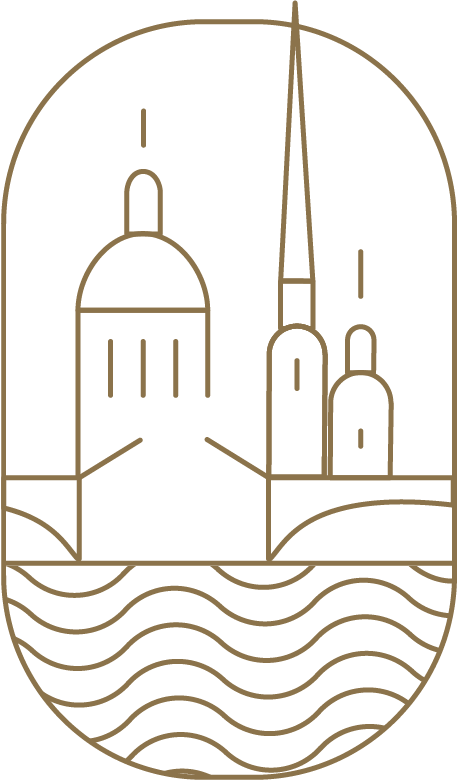 On the shores of the Baltic Sea, Peter the Great founded the city to serve as a western seaport. Soon, St. Petersburg became the country's capital and remained so until 1918. Determined to showcase a new, cultured and refined Russia, Peter called the new metropolis 'The Venice of the North'. Even today, with a reputation as one of the world's most beautiful cities, residents still consider their home to be Russia's cultural capital. With its breath-taking variety of classical architecture, intricate network of canals and stunning churches, this amazing city never fails to make a lasting impression. St. Petersburg is a delight in the summer months as the famous 'White Nights' provide a perfect backdrop to an evening stroll.
Catherine's Palace & Peterhof
Catherine's Palace & Peterhof
Two royal residences built to show Russian grandeur. Both places are true wanders. Ornate royal living quarters and the sheer indulgent splendor of fountains, gardens and fine statues leave visitors with memories they'll always cherish.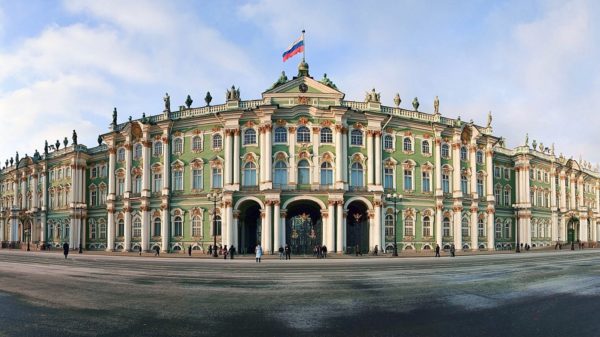 State Hermitage Museum
State Hermitage Museum
Catherine the Great's royal residence is now home to one of the world's greatest art collections. Six stunning buildings hold more than two million art treasures ranging from Stone Age to Da Vinci, Rafael, Titian and more.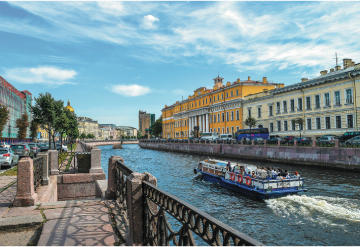 Canal Boat Ride
Canal Boat Ride
Gently drifting past historic landmarks, beneath up to 800 bridges and along an impressive granite embankment, a boat ride offers spectacular views of some of the city's grandest sights.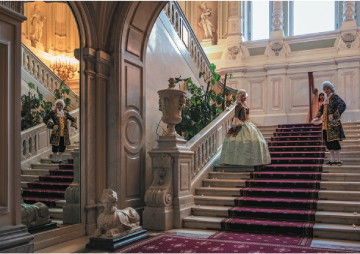 Yusupov Palace
Yusupov Palace
Entering is like walking into the most decadent past imaginable, a glimpse of how the wealthiest aristocracy once lived. The basement contains an exhibition dedicated to Grigory Rasputin's grisly murder by Prince Felix Yusupov.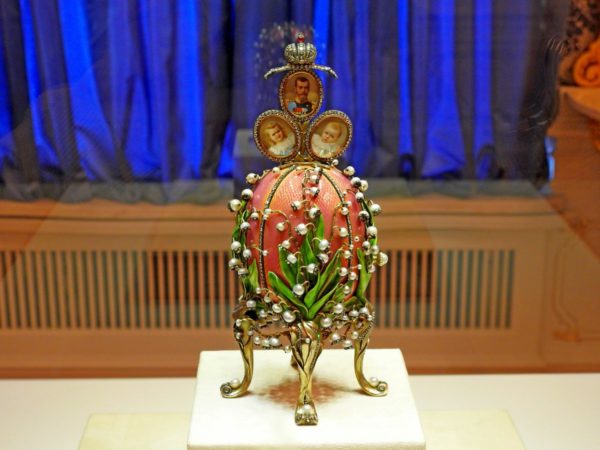 Fabergé Museum
Fabergé Museum
Peter Carl Fabergé gained worldwide fame with his glittering creations, often made for royalty. Our guests enjoy a dazzling collection of his trademark eggs and jewelry. The collection is said to be one of the most precious in the world.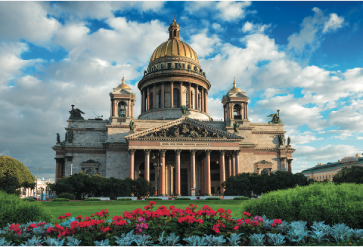 St. Isaac's Cathedral
St. Isaac's Cathedral
The gilded dome of St. Isaac's Cathedral dominates the city skyline and can be seen far out into the Gulf of Finland. It is the world's fourth largest cathedral after St. Peter's in Rome, St. Paul's in London and Santa Maria del Fiore
River Cruise Highlights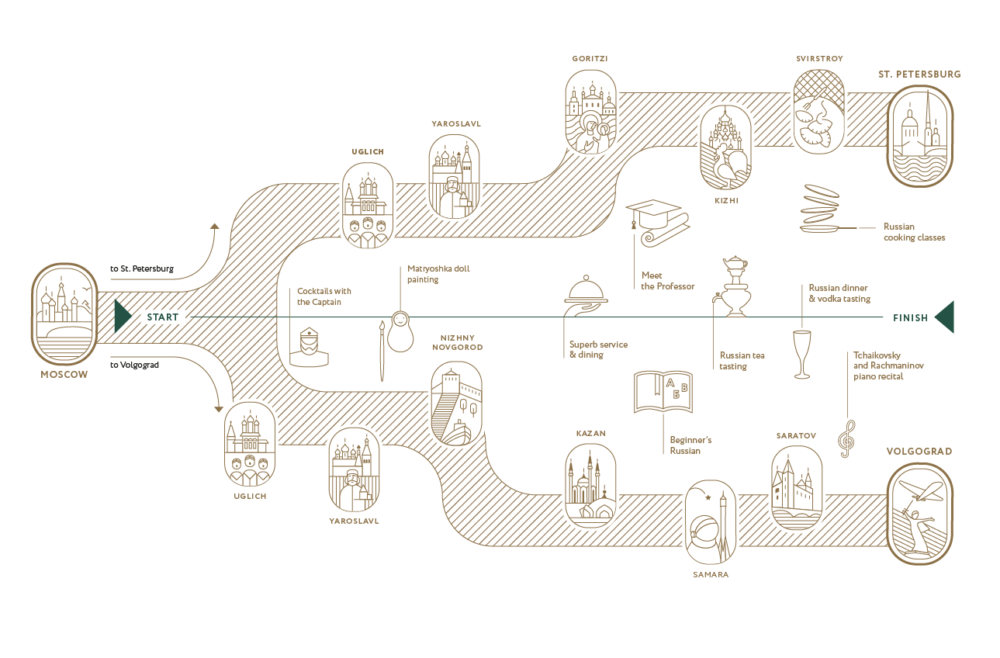 The Volga Dream gives you a choice of two glorious Russian river cruise routes through the season. Each offers unparalleled views of Russia and visits some of the most iconic landmarks. Simply choose the Volga cruise from Moscow, St. Petersburg or Volgograd with the exciting stops you would most like to discover.
open interactive map